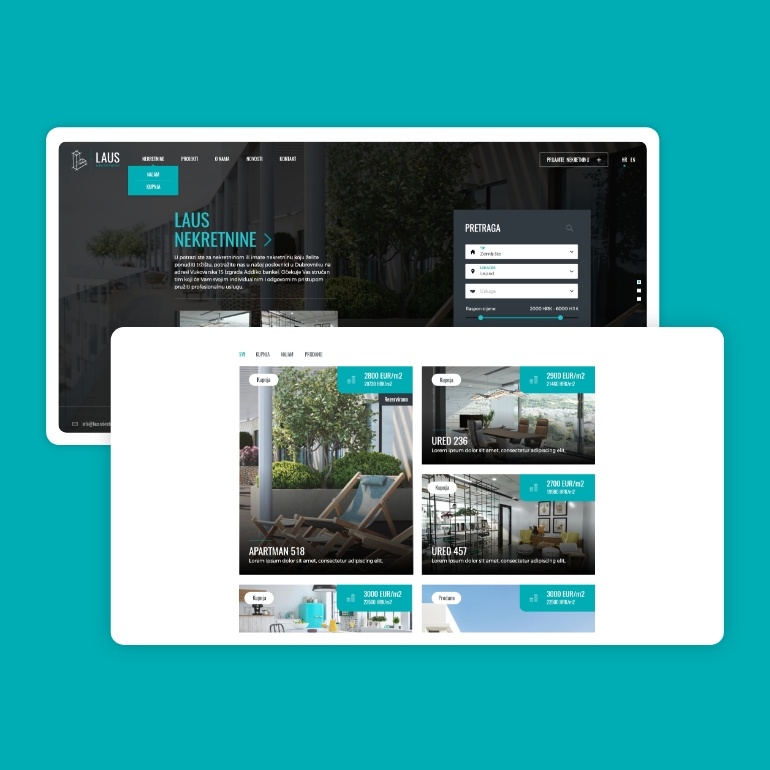 Laus is a residential and business center in the heart of Dubrovnik at a prestigious location and within walking distance of the sea, the Old Town, Lapad and all relevant amenities. The project consists of two objects of modern design of a total usable area is 18 329.96 m2, with a maximum height of 22.00m. The buliding has a basement of with 4 levels, ground floor, 6 floors and attic. The plot provides for 322 parking spaces.
Architectural design is adapted to the environment, terrain and requirements of the whole project, with maximum respect for the elements of the surrounding structures for a better appearance of the space.
The location of the residential and business center offers comfort and quality, whether it is commercial or residential property.