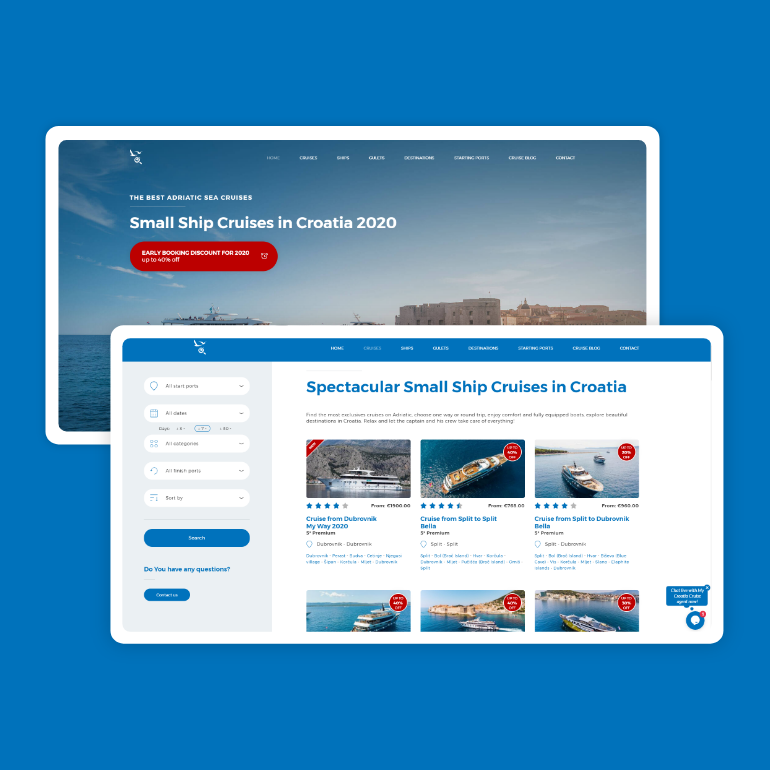 Explore the best cruising options for your Croatia Cruise. We offer the best cruise package deals for an unforgettable cruising experience on the Adriatic Sea. Embark on the journey to the Mediterranean and choose your dream vacation from the biggest portfolio of small cruise ships in the region.
Contact us directly and our team will help you with organizing your cruise holiday without any need of pre-planning. Cruise routes and itineraries already designed and cater to each customer needs.
Set sail with My Croatia Cruise through the stunning Croatian Archipelago and don't waste this opportunity of a lifetime. Book your Croatia Cruise Today!